Combining entrepreneurship, research and teaching
A curriculum for students and professionals where they can collaborate to learn about relevant issues from the real world: that's the dream of Yvette Baggen, focus group member for Continuing Education at the strategic alliance of TU/e, WUR, UU, and UMC Utrecht. "So that everyone can continue to grow – both students and professionals – while generating sustainable impact by working on relevant issues."

Yvette: "After working in the academic community for six years, I was curious about what it's like to work in a more commercial environment, so I applied at an organization outside of academia. I had such a good click with an insurance firm that they asked me to start working as a learning expert in their Learning & Development team. I eventually discovered that my heart actually lies in research and teaching, but I can still recommend the experience to anyone. It was a huge enrichment to work in a completely different environment. You see what issues they face, and there are so many opportunities to work together with the university and to strengthen one another!"

Continuing Education within the alliance
The four institutions are currently developing a joint approach to Lifelong Development. Combining their knowledge enables the partners to meet the needs for Continuing Education among professionals and their organizations. And at the same time, the institutions can enhance their social and commercial impact. Courses like the interdisciplinary Preparing for the Next Pandemic and Modular Programme in Didactics are already planned for next autumn. If you'd like more information, please feel free to contact Severina Grotenhuis.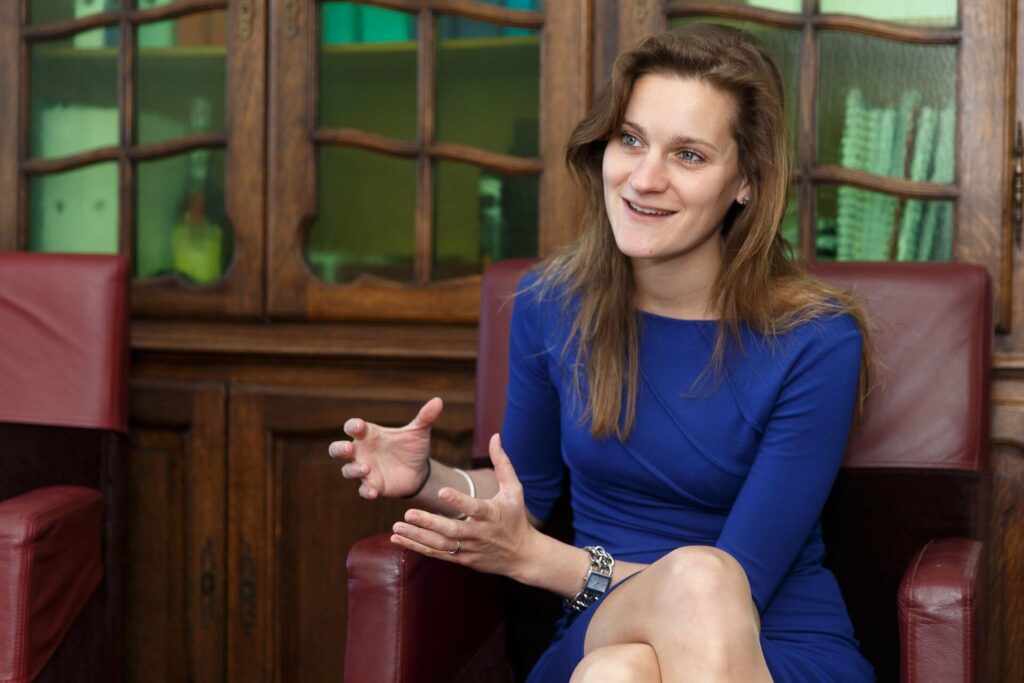 Doing business as a researcher
Yvette believes that it's important for both lecturers and researchers at university institutions to have a sense of what's going on in society. Being firmly rooted in society, for example by collaborating with professionals and learning from them, gives you a better idea of the challenges they face. That is also valuable for students as well. Working on authentic assignments by actual clients teaches them to deal with the complex nature of their future careers. Sustainability issues are often especially characterised by their large numbers of uncertainties. And that is exactly what entrepreneurial learning is about: learning how to deal with uncertainty and welcoming the unexpected when working on projects. This teaching process presents a wide variety of excellent learning opportunities. "In our research group Education and Learning Sciences, we've taught this way for a long time and we are constantly studying what works, and which impact this form of education can have. Within the Strategic Alliance, we are also studying 'challenge-based learning', which is structured around working on authentic, complex tasks in an interdisciplinary team."

Many lecturers combine their work at the university with a job or internship in their professional field. Yvette saw the opportunity to combine her job as a researcher and lecturer with work as a self-employed entrepreneur.

"Now that I'm working at the university again, I keep looking for ways to maintain a relationship with the business community", Yvette explains. "Mainly through networking, but I've also recently applied for a Chamber of Commerce number. I want to do assignments for external organisations outside of my appointment at the WUR, in the form of courses and consulting assignments dealing with entrepreneurship. I'm pleased to enjoy the support of the chair group in that work. Entrepreneurship forces me to stand in my client's shoes; I have to think like an entrepreneur and actually create value for others. To do that, you have to speak the language of the client and their business. Being an entrepreneur myself also ties in to my research into entrepreneurial learning. Fortunately, I can always talk to my professor about it, and he stands completely behind my approach."

Teaching professionals
Self-employed entrepreneurship also presents the opportunity to do more hands-on work in the field, such as teaching courses for professionals. And inviting professionals from the field to come to the university helps them better understand the academic community.

"When you teach professionals, you get a good idea of what's going on in their field. That's so interesting! As input for both education and research. You can strengthen your relationship with the professional field, and it leads to new ideas and insights. It also helps me conduct research that's relevant for the field, and I can use the professionals' examples in my curriculum," says Yvette. "I like the fact that my former colleagues at the insurance firm are now regular guest lectures in my courses. And that they help by suggesting case studies for students to work on. That's something I want to strengthen and integrate into my courses, so that students and professionals can really work on relevant issues together – and can both learn from one another. In the process, Lifelong Development for students and professionals can blend together into innovative teaching programmes where mixed teams of students and professionals can work together on complex, relevant problems."

Yvette Baggen works on the fields of entrepreneurial learning and entrepreneur education as an Assistant Professor at Wageningen University & Research's Education and Learning Sciences group. Yvette is also a member of the focus group for the Lifelong Development working group at the strategic alliance of TU/e, WUR, UU, and UMC Utrecht. As an Education Sciences researcher, Yvette has a strong affinity for Lifelong Development.